Latest Products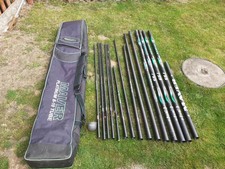 Maver Oculus 799 16mtr Fishing Pole
This Maver Oculus 799 has been a brilliant pole. Rigid light and responsive. Fell on the pole once and a strong gust of wind hitting a tree second repair. However if you understand that a professional repair strenghtens the pole then this might be for you!
Current price: 400.00
Auction ends: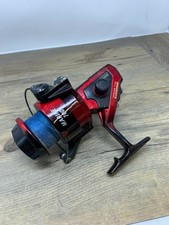 Current price: 34.99
Auction ends: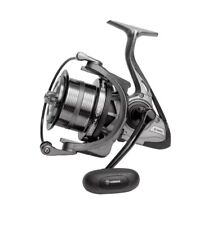 Akios Utopia CX8 Fixed Spool Sea Fishing Reel
Two Anodised Aluminium Spools Included – 1 x Deep Spool, 1 x Shallow Spool. Shallow Spool: 210yds/0.32mm/12lb mono. Long Cast Angled Spool Lip for Reduce Friction During Cast. Deep Spool: 400yds/0.35mm/15lb mono.
Current price: 109.99
Auction ends:
Current price: 60.00
Auction ends: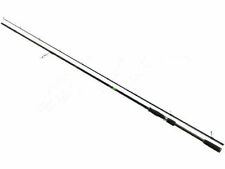 Favorite Spinning Rod X1 902MH 2.74m 10-35g Fast,
Fast, light and highly sensitive rod blank isn't worse than its more expensive analogues. Moreover, these blanks are reinforced with the application of prepregs with multi-directional fibres and special carbon winding in its butt section.
Current price: 80.00
Auction ends: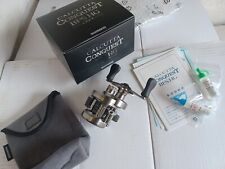 Current price: 360.00
Auction ends: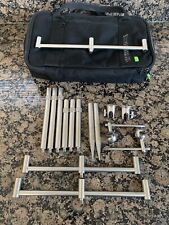 korda Singlez 3 rod stainless
korda Singlez 3 rod stainless. Good used condition. Bars are 10 and 11 inch. Uprights are 5 and 6.5 inch. Has the stage stands which have never been used and the stabilizers so was close to £350 new.Has a spare bar which the main thread has gone on but the ends and main bar can be used as spares if ever needed.Only point to note is that one of the uprights has a mark from a pair of pliers as it got stuck on. Hardly notices but like to be honestCollection welcome from Stotfold near Stevenage
Current price: 180.00
Auction ends: